Padmavat (The Movie)
Padmavati | The Princess of the Singhal Kingdom
Who is Padmavati?
What is the Story or Plot of Padmavat Film?
Padmavati, the princess of the Singhal kingdom, is close friends with the talking parrot Hiraman. Her father disapproves of their closeness, and orders the parrot to be killed.
The parrot flies away to escape the punishment, but is captured by a bird catcher, and ultimately ends up as a pet of the Chittor ruler Ratansen.
Inspired by the parrot's description of Padmavati's beauty, Ratansen decides to visit the Singhal kingdom. Joined by his 16,000 vassals and princes, and with the parrot as his guide, he reaches Singhal after crossing the seven seas.
There, he tries to win Padmavati by performing austerities in a temple. Informed by the parrot, Padmavati visits the temple and returns without meeting Ratansen,
although she begins to long for him. Meanwhile, at the temple, Ratansen decides to commit suicide for having missed her.
The deities Shiva and Parvati intervene, and Shiva advises him to attack the fortress of Singhal.
Disguised as ascetics, Ratansen and his followers attack the fortress, but are captured by Gandharvsen. As Ratansen is about to be executed, his bard reveals his identity.
Gandharvsen then marries Padmavati to Ratansen, and also arranges 16,000 padmini women for his companions.
As Padmavati and Ratansen consummate their marriage in Singhal, Ratansen's first wife Nagmati longs for him in Chittor. She uses a bird to send a message to Singhal, following which Ratansen decides to return to Chittor.
Ratansen has excessive pride in being married to the most beautiful woman on the earth, for which he is punished by a sea storm during the return journey. He and Padmavati are rescued by the Ocean, but all their followers die in the storm. Lacchmi, the daughter of the Ocean, tests Ratansen's love for Padmavati by appearing before him disguised as Padmavati.
Ratansen passes the test, and is rewarded with gifts by the Ocean and Lacchmi. With these gifts, he recruits a new entourage at Puri, and returns to Chittor.
In Chittor, Padmavati and Nagmati rival for Ratansen's attention. Initially, he placates them by spending nights with them alternately, but then establishes peace by reprimanding them. Meanwhile, he banishes the Brahmin courtier Raghav Chetan for fraudulently winning a contest.
Padmavati gifts Raghav her bangle in order to placate him.
Raghav goes to the court of Alauddin Khalji in Delhi. When asked about the bangle, he describes the unmatched beauty of Padmavati. Alauddin then besieges Chittor, and demands Padmavati for himself. Ratansen rejects the demand, offering to pay a tribute instead.
Alauddin rejects the offer, and the siege continues. Finally, as part of fresh terms of peace, Ratansen invites Alauddin as a guest inside the fort, against the advice of his vassals Gora and Badal. Alauddin deceitfully catches a glimpse of Padmavati, captures Ratansen, and returns to Delhi.
Padmavati asks Gora and Badal to help her free Ratansen. The two men and their followers enter the fortress of Delhi, disguised as Padmavati and her companions. They free Ratansen, but Gora is killed fighting during the escape, while Badal takes Ratansen to Chittor.
During Ratansen's absence, the Kumbhalner ruler Devpal proposes marriage to Padmavati. On his return, Ratansen learns about this insult, and decides to punish Devpal. In the ensuing single combat, Ratansen and Devpal kill each other. Nagmati and Padmavati commit suicide by sati (widow's self-immolation) on Ratansen's pyre. Meanwhile, Alauddin's army reaches Chittor. Facing a certain defeat, the women of the fort commit suicide by jauhar (mass self-immolation), while the men fight to death. Alauddin captures an empty fortress, thus denied victory.
The victorious Alauddin reflects on his Pyrrhic victory, and the nature of insatiable desire. He picks up the ashes of Ratansen and his wives Padmavati and Nagmati, lamenting that he "wanted to avoid this". Alauddin continues, "Desire is insatiable, permanent / but this world is illusory and transient / Insatiable desire man continues to have / Till life is over and he reaches his grave."
Padmavat (Formerly Padmavati ) Movie Cast:

~ Deepika Padukone as Padmavati – a 13th-14th century legendary Rajput queen, who was, according to Padmavat, the wife of Rajput king Ratan Singh (also known as Ratan Sen), the ruler of Mewar. The news of Padmavati's beauty reached Sultan Alauddin Khilji, who besieged Singh's capital, Chittor, motivated by his desire to capture the queen.
~ Shahid Kapoor as Ratan Singh – the last Rajput ruler of the Guhila dynasty that ruled the kingdom of Mewar. He was defeated by Alauddin Khilji's forces during the siege of Chittor.
~ Ranveer Singh as Alauddin Khilji – the Turko-Afghan ruler of the Delhi Sultanate. He was the second and most powerful ruler of the Sultanate belonging to the Khilji dynasty. He ascended the throne by murdering his paternal uncle and father-in-law, Sultan Jalaluddin Khilji.According to Padmavat, Khilji laid siege to Chittor motivated by his desire to capture Ratan Singh's beautiful wife, Padmavati.
~ Aditi Rao Hydari as Mehrunisa – wife of Alauddin Khilji
~ Jim Sarbh as Malik Kafur – a prominent eunuch slave-general of Alauddin Khilji.
~ Raza Murad as Jalaluddin Khilji – the founder and first Sultan of the Khilji dynasty that ruled the Delhi Sultanate. He was deposed by his nephew and son-in-law Alauddin, who murdered his uncle to usurp the throne.
~ Anupriya Goenka as Nagmati – first wife and chief queen of Ratan Singh according to Padmavat. Nagmati and her husband's second wife, Padmavati, performed jauhar together after Alauddin Khilji attacked Chittor.
When Padmavat release ?
padmavati movie release date ?
or
What is the releasing Date of Padmavat ?
Sanjay Leela Bhansali's Padmavat (formerly Padmavati) will finally release on January 25. The period drama will now be named after Malik Muhammad Jayasi's 16th Century epic poem of the same name on which it is purportedly based.
Padmavati would hit the theatres on January 26. However, it has now been confirmed that it will release on January 25, after being renamed Padmavat.
Why Padmavati or Padmavat Movie Controversial ?
or
Why Indian Government banning Padmavat?
In Rajasthan, members of the Rajput community agitated by blocking the entrances to Kumbhalgarh and Chittorgarh Forts and burning effigies of Bhansali, demanding a complete ban of the film. Chief Minister Vasundhara Raje broke her silence on Saturday by appealing to Union Minister of Information and Broadcasting Smriti Irani to ensure the film isn't released until "necessary changes are made so that sentiments of any community are not hurt."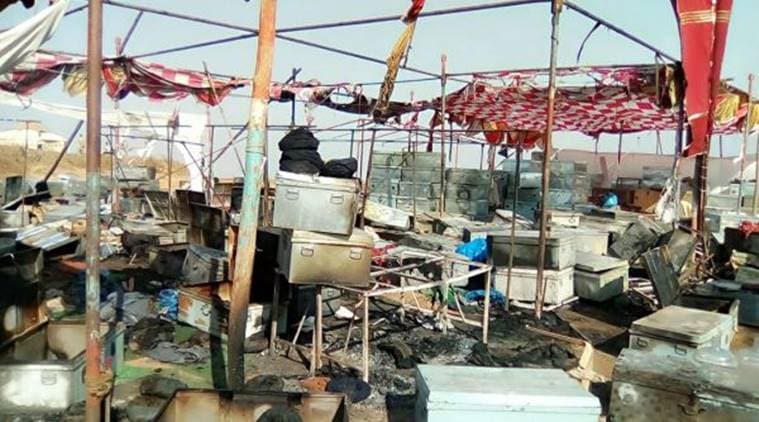 Uttar Pradesh deputy chief minister Keshav Prasad Maurya on Sunday said he would not allow the film to be released until controversial parts were omitted. The state government had earlier told the I&B Ministry that the film could have an "adverse effect" on law and order in UP.
Members of the Bharat Kshatriya Samaj, one among a dozen other organisations, held protests in Kolkata last weekend. "(Padmavati) has deeply hurt the Indian culture and the values of the Hindu population in the country", Rajesh Singh, president, of Bharat Kshatriya Samaj, was quoted as saying by PTI. "The scenes, which are objectionable and harmful to Indian culture, need to be deleted before release."
Where Padmavat will not release?
Padmavat Cleared By Censor Board, Stays Banned In Rajasthan
Padmavat which has been at the centre of a controversy for weeks, will not be released in Rajasthan, chief minister Vasundhara Raje said on Monday
Published By : The Trend Insights